Our instructors are equipped with decades of musical and artistic experience and provide students with the highest quality instruction.
Instructors
Allyn Gharbi
Owner and Instructor
From a very young age I was fascinated with music, art and dance. My mother recognized this and supported my ambition to develop in these areas. My music education consisted of performance on piano and classical guitar. I subsequently obtained a BA in Music Therapy and a Masters Degree in Music Pedagogy and Psychology from Immaculata University.
Today I have 35 years of experience teaching piano & guitar. I utilized many different teaching methods and learned how to use the most effective ones with students based on their individual needs. I focus on technique, sight-reading, music theory and the art of performance. I gained the understanding that every student has individual strengths. Therefore I try to set realistic goals accordingly while keeping music lessons interesting to provoke a student's critical thinking as well. I believe that a proper music education will give a strong foundation to a student's musicianship and performance ability. Furthermore I have significant experience catering to students with varied abilities. In particular I have a specialty working with children who are struggling with issues as ADD, ADHD, Autism, Depression and Anxiety disorder. For several years my students have been trained to take different national and international music exams and auditions such as Trinity College, ABRSM, Piano Guild (College of American Musician), West Chester Piano Competition Program and the Philadelphia Classical Guitar Society Festival. My students have the opportunity to achieve a higher goal and gain satisfaction for their hard work. Above all, I am dedicated to my students and I am delighted to share my knowledge and passion with those of all levels!
Jerry Rubbo
Art Instructor
As a young child in the early 1950's I was given crayons and coloring books by my parents. I would save other drawings I did in grammar school since I felt I had accomplished something creative which made me feel good. But it wasn't until around the age of ten that I became more interested in art while watching Jon Gnagy's "Learn to Draw" TV show. Following his explanations and pencil strokes, I would try to duplicate his composition which was typically three-dimensional landscape. Psychologically I gained a thrill and a sense of pride after completing a drawing. I said to myself that I was able to do this and it made me happy. As I grew older I beganto study the history of art and visited all the art museums in the Philadelphia area. During that time, I watched Bill Alexandar and Bob Ross on their TV painting shows which taught the "wet into wet" technique. This spurred me on to create my own works of art.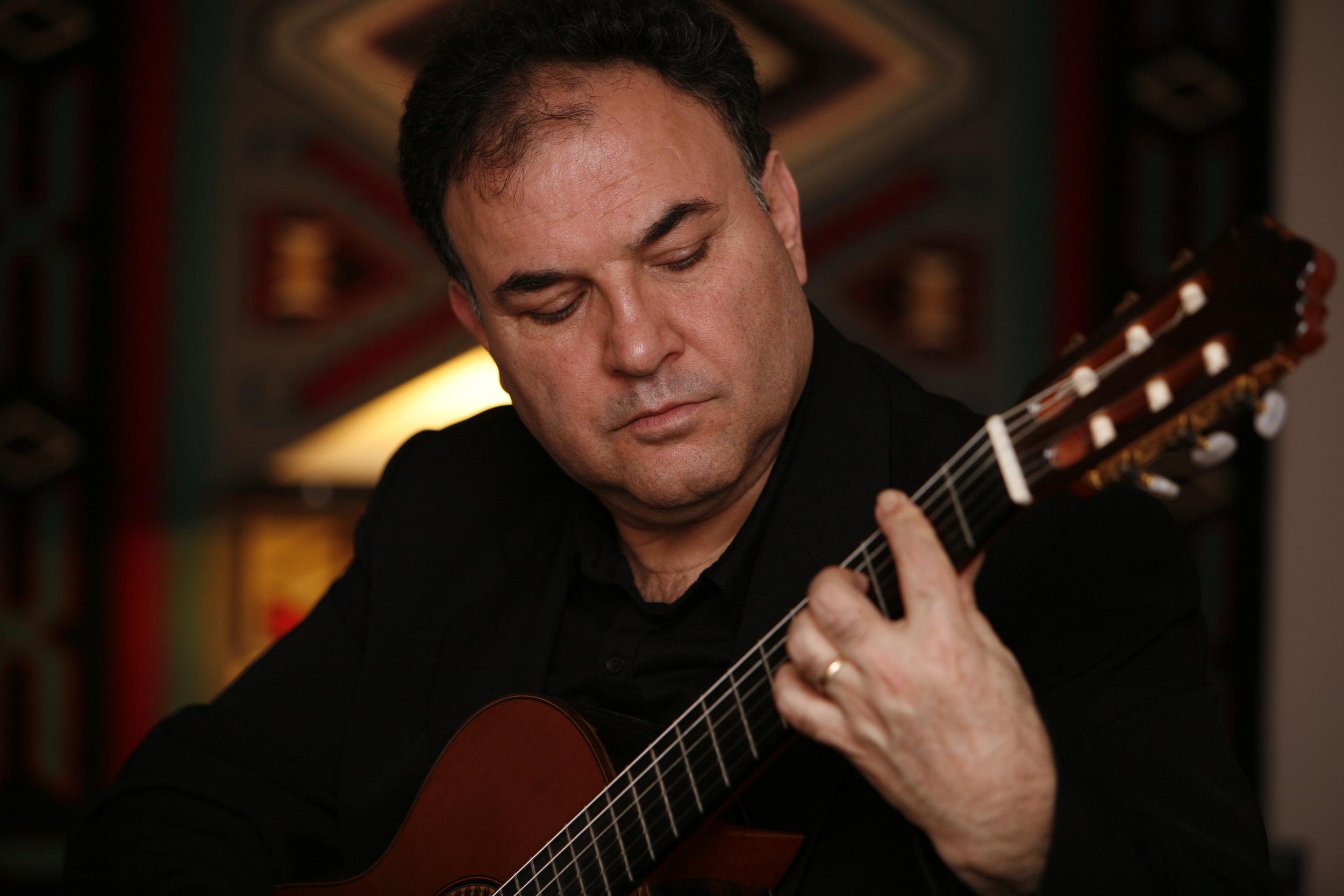 Behdad Moghaddasi
Music Instructor
Behdad is a celebrated guitarist, composer and teacher, He studied at Tehran University. His talent was quickly recognized leading to performances with the Tehran Symphony Orchestra, the Bahman Symphony Orchestra and the Tehran Chamber Orchestra. He also was a professor at Tehran Azad University. Upon immigrating to the United States in 2000, Behdad embarked on a career in both performing and teaching - he is sought after for master class instruction. Behdad has performed and been interviewed on WHYY, Philadelphia's public broadcating station.
He is active with the Classical Guitar Society of Philadelphia. Behdad has also held various educational Workshops both in Tehran and the United States. These workshops include a workshop on 20th century guitar: the studies of Villa Lobos and Leo Brouwer at Tehran University, a Workshop on contemporary and Programmatik music at University of Tehran. From 2004-2008 he also held various workshops on Baroque and Modern music. He has given master classes at the Philadelphia Classical Guitar Society Festivals on the understanding of rhythm in chamber music performances.
Danni Lyu
Music Instructor
Danni Lyu is an experienced and talented piano teacher with considerable experience in teaching different ages and skill levels from beginners to advanced. She uses an effective variety of specialist teaching techniques to make lessons fun and enjoyable. She can help students to understand musical theory, sight-reading as a basis to their learning. She has piano teaching experience both in China and the United States. She got her bachelor degree in Shenyang Conservatory of music in China with specialization in music education and Piano teaching. She got her Master degree in Music Education at University of Delaware. Danni usually develops individual lesson plans and curriculum for each student. She gives her students feedback every month about their progress. Students learning with her will enjoy and love music! She is able to coach students towards taking examinations (eg. ABRSM, Guild, music major college entrance exam, and so on) and performing live on stage. She is able to teach an extended repertoire and is a specialist in teaching students with learning difficulties. She is good with nervous students and is able to relate to piano students of all ages. She is an Innovative and imaginative piano teacher.
Suren Moghadassi
Instructor
Suren Moghadassi has received a formal education in classical music by none other than his own parents starting at the age of six. He first took on the instruction of classical piano by his mother Allyn Gharbi. He then continued his education with his father, Behdad Moghaddasi, at the age of twelve in Classical Guitar until the age of 20. Suren has on many occasions performed at the Philadelphia Classical Guitar Society. He collaborated on a workshop discussing the works of Nikita Kushkin and modern contemporary jazz music. In his earlier years, Suren performed at the Nelly Burman's School of music showcasing the works of Beethoven and Chopin. He further continued his involvement in classical, jazz, rock and R&B by participating as a bassist in a power trio band. He also likes to dabble in freeform music composition. Suren is a member of the Classical Guitar Society and the College of American Musicians (piano guild). His students will be able to enjoy One of the original instructors at the Glen Mills Music & Art Center, Suren strives to offer students the same opportunities that were offered to him in hope of creating a brighter and musical future for younger generations.
Lavinia Arshid
Lavinia Arshid teaches piano students of all ages at Glen Mills Music Center. She uses a program and methods that are suited to each individual student's personality, interests and goals. Rigorous and enjoyable lessons are provided, and students can experience performance at every level, improve technical development, or just begin musical studies with expert instruction. All students are carefully guided and instructed in their journey of musical learning and enjoyment. In addition to Glen Mills Music and Art Center, student recitals in Fall and Spring, students are encouraged to participate in recitals, auditions, and festivals of the Music Teachers National Association through the local chapter MLMTA activities such as Dorothy Sutton Showcase (in Fall), and Constance Murray Festival (in Spring). Lavinia received dual Bachelor of Music degrees in Music Composition and Music Education from West Chester University of Pennsylvania. She is currently earning a Master of Music in Piano Pedagogy at West Chester as a student of Teresa Klinefelter, Igor Resnianski, and Vincent Craig.
Become a Student
If you would like to become a student, fill out the form below and one of our instructors will get back to you.